Article written by MobaProject, Mobile phone news and reviews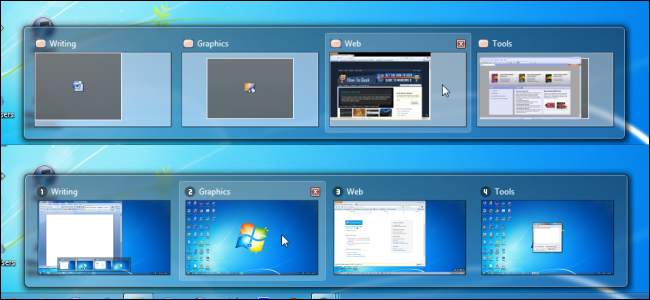 A wonderful feature of Linux has been the use of virtual (and multiple) desktops. This is something that Windows users have never had the privilege of using for some time now.
Of course, with this feature being added to Windows as well, it's surprising to see that it is being removed from a number of Linux distributions.
So, here how you can activate it for your use, if you consider it necessary:
Firstly, you have to look for the Workplace Switcher, which is a series of grid or rectangles, and that aren't enabled by default.
In Ubuntu, you would do this by going to All Settings>Appearance>Behavior and select the checkbox titled 'Enable workspaces'. After you exit, you'll find the Workspace Switcher on Unity's dock.
This can also be done in the Cinnamon, KDE and Gnome version of Linux Mint as well but you'll have to look through the Menus to find out how to add this feature if it isn't enabled already.
When it comes to using the workplace switcher, clicking on it will give you an excellent overview of the workspaces and the applications open in each workspace. In other traditional desktops, this feature will just allow you to click between desktops.
All of them will allow you to drag and drop windows or even select which workspace to move the application to in a drop-down menu. Of course, there are additional mouse actions and keyboard shortcuts that can be used to carry out tasks in the Workplace Switcher.
In that sense, you can use different windows of the Workplace Switcher for different applications pertaining to work or fun.